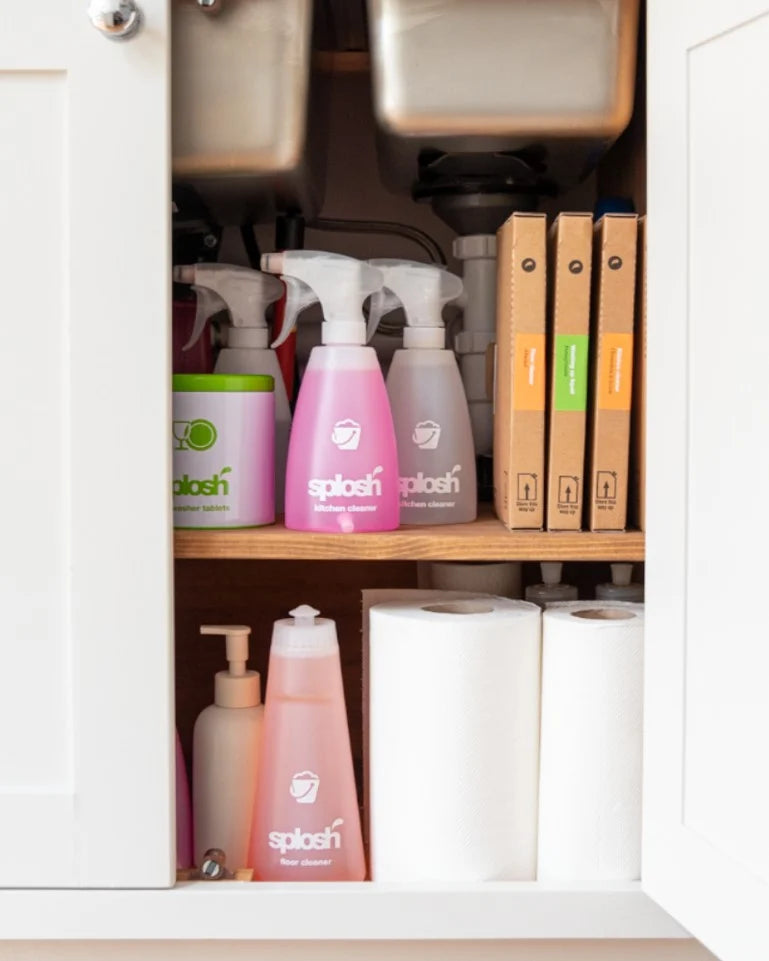 2. Then order refills
As your products start running low, head back to splosh.com and order some refills. Splosh refills come in smart little boxes that fit through your letterbox – and postage is free.
Subscribe to your favourite products and save 10%.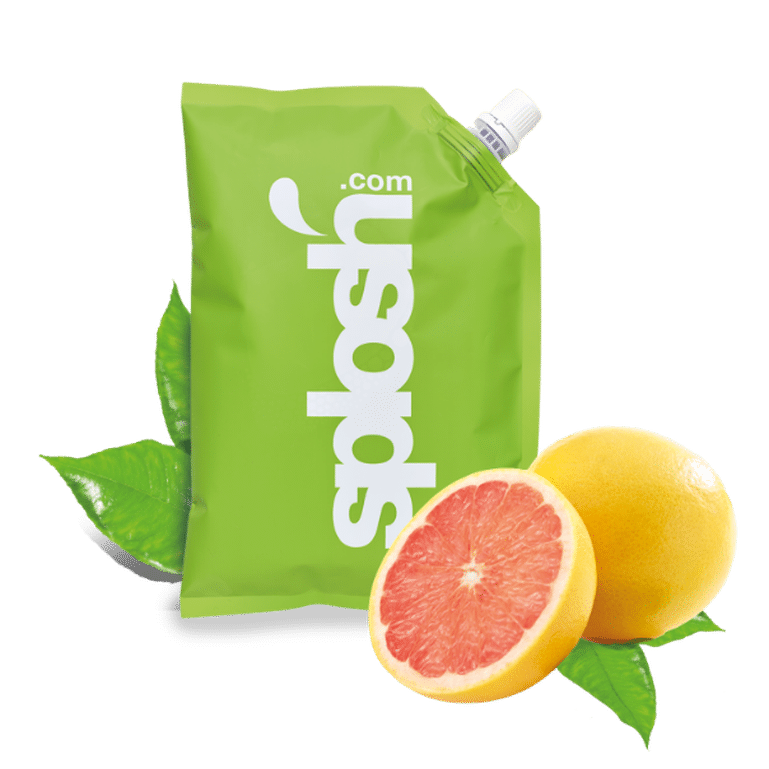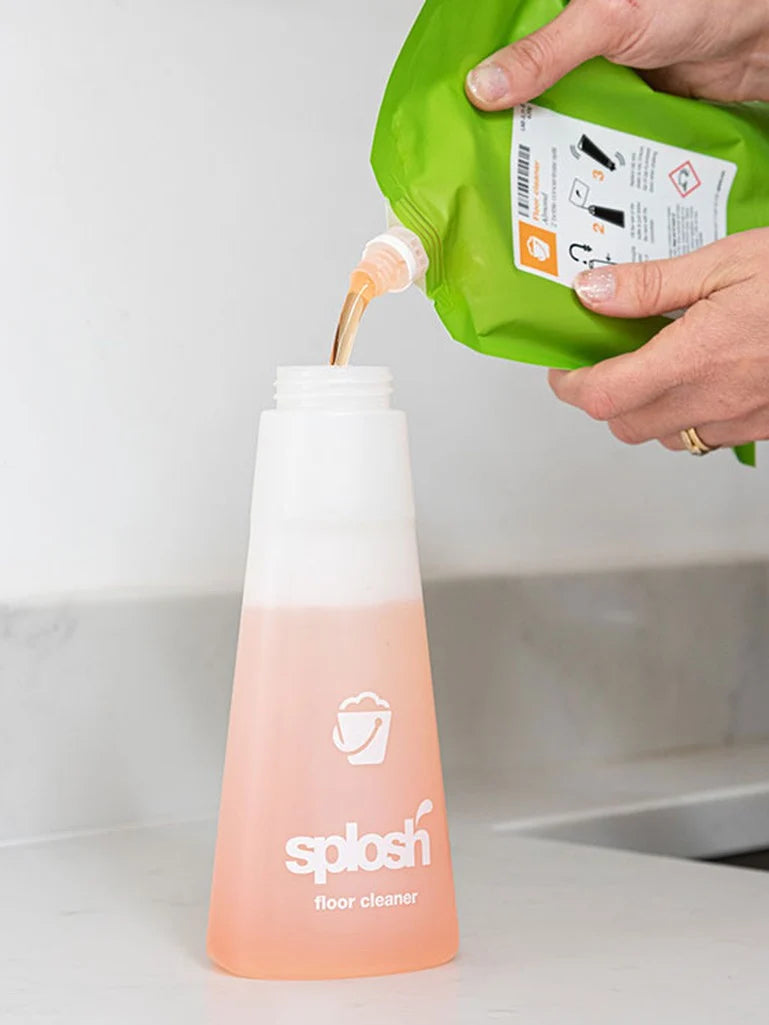 3. Start refilling & start saving plastic waste!
Simply pour the concentrate into your empty bottle. For some products you'll need to add water first. Don't worry – all the instructions you need are on the refill pouch. Our bottles and caps are very strong, and should last many years.
Get Started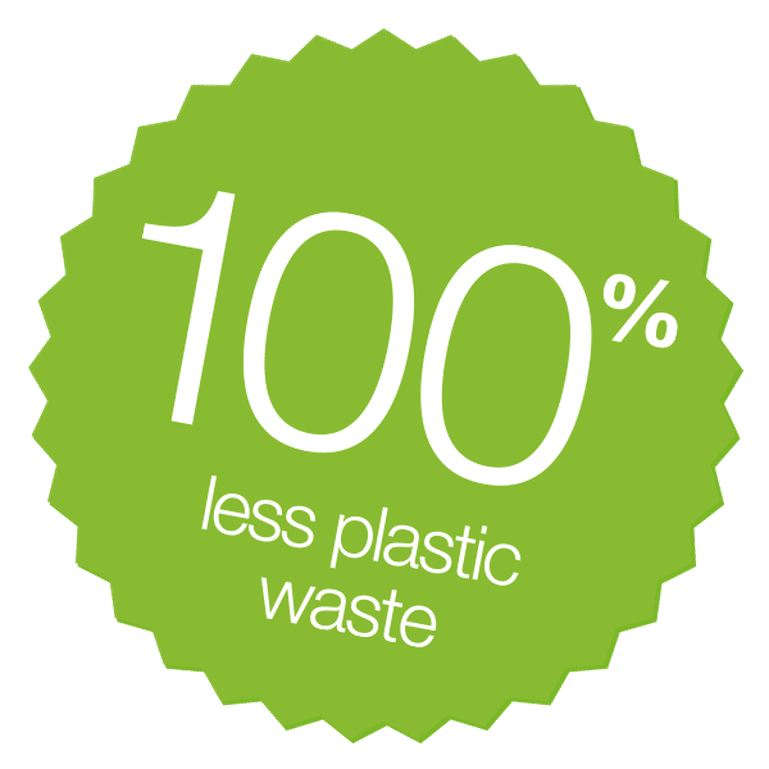 Want to go a step further to fight plastic waste?
When you refill with one of our pouches, you're cutting plastic waste by around 90%. That's brilliant. But together we can go one better…
Return your pouches to us and we'll either re-use them as 'Crinkly pouches' or make them into entirely new products. Together, we'll have cut plastic waste by 100%!
We send returned and unusable pouches to our partners who turn them into plastic ply boards. These boards are used as an alternative to wooden ply boards in the UK building trade. The boards last longer than wooden boards and are designed to be re-made into new boards at the end of their life.

vegan friendly
Splosh is vegan-friendly, septic tank safe and we NEVER test our products or ingredients on animals.

all natural
Our products are as natural as we can make them, so they're kind to the environment and gentle on your skin.

great value
Splosh is great value because we cut out the middleman and deliver direct to you from our base in Wales.

our guarantee
If you don't love Splosh, tell us within 14 days of your purchase and we'll give you your money back.

strong design
Splosh bottles have printed designs and are very strong - so they should last for many years.

spread the love
Do tell your friends about Splosh - they'll love our great performing, zero plastic waste products.