In the last 10 years, we have worked tirelessly, with a mission to help our customers prevent 2.5 million single-use plastic bottles from ending up in bins. We are continuing our journey and looking at why we do things the way we do and how, as a small, sustainable business we can continue evolving.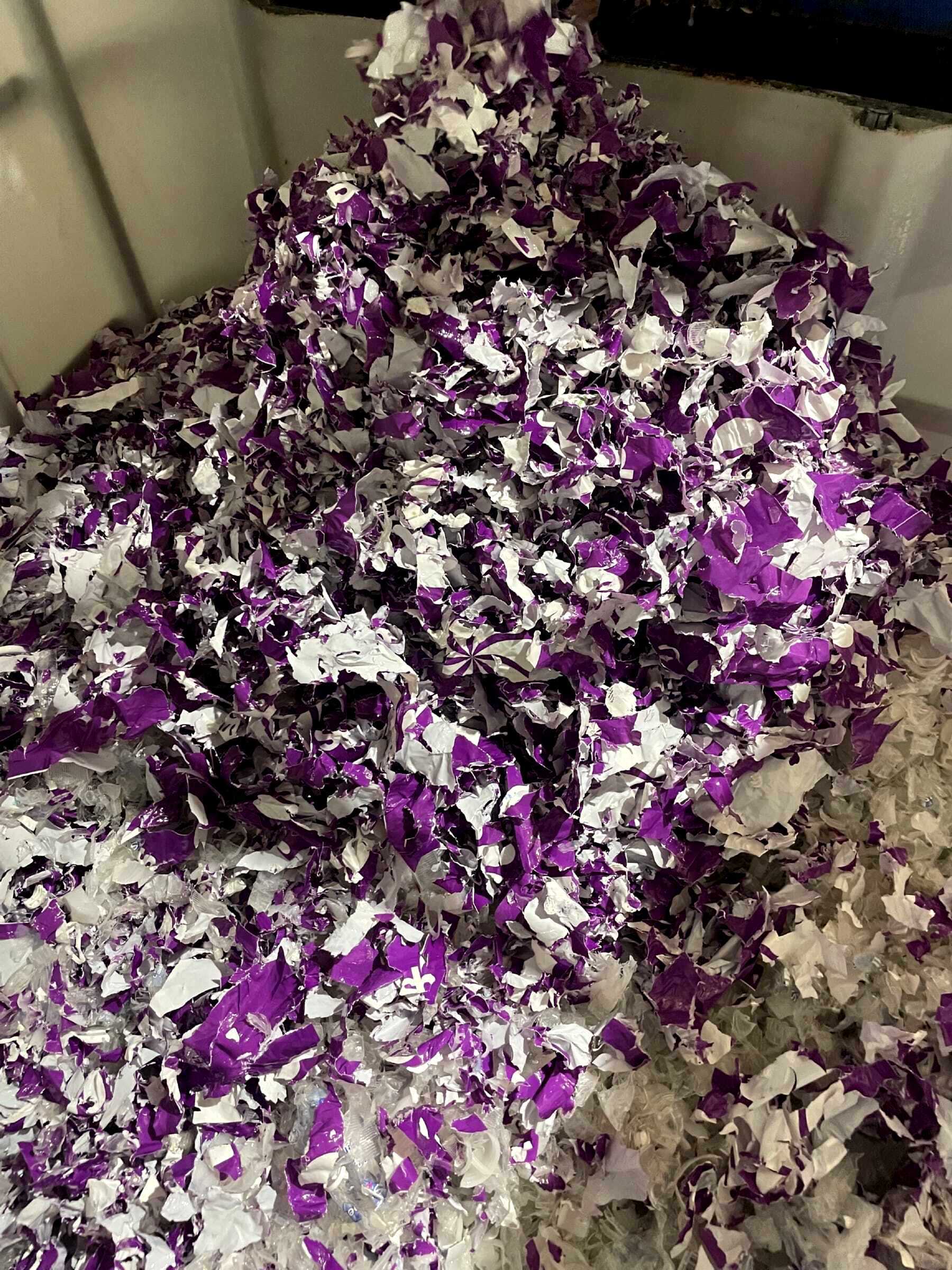 The circular economy in action
The reprocessing of empty Splosh pouches
Ever since Splosh was founded, we have made a promise to our customers that all returned pouches are kept and sent for reprocessing.



What happens to returned empty pouches?
All empty pouches that arrive back to our factory in Newtown are sorted and stored together, whether they are green, purple or clear, they are all saved.
Return my pouches
When enough pouches are collected, these are sent off to our reprocessing partner
Return my pouches
Reprocessing
The pouches are then washed and shredded and ground down into pellets.

These pellets can then be used into much needed, practical items.
Return my pouches


What products are made from the used pouches?
Believe it or not, this is a ply board made from used Splosh pouches!

These ply boards, for example, can be used to build refugee housing, amongst other projects.
Another example of products made from returned pouches is furniture for schools, such as bookshelves and chairs.
Return my used pouches
continuing our mission
Evolving
As well as the reprocessing of used pouches, we are always looking at our practices and making improvements that enable us to become more sustainable as a business.
A huge focus this year is taking a long, hard look at our packaging and changes we have made so far include switching to local suppliers and also packing more concentrate into pouches, thus prompting our XL range to be born! Both of these changes have again reduced waste, space and Co2 emissions.
Our customers are at the heart of what we do and together we will continue the fight against plastic.
Join us on our journey and enter the wonderful world of refilling!
Shop now