Goodbye plastic waste
We all want to show the planet that we care – to protect it for our children and our grandchildren. But some days, the thought of tackling climate change can seem overwhelming.
You're not going to save the world in a day by choosing Splosh, but you ARE going to make a difference. Our refill pouches cut plastic waste by around 90%. And if you send them back to us, we'll either re-use them as 'Crinkly pouches' or upcycle them into new products – meaning we've totally eliminated plastic waste.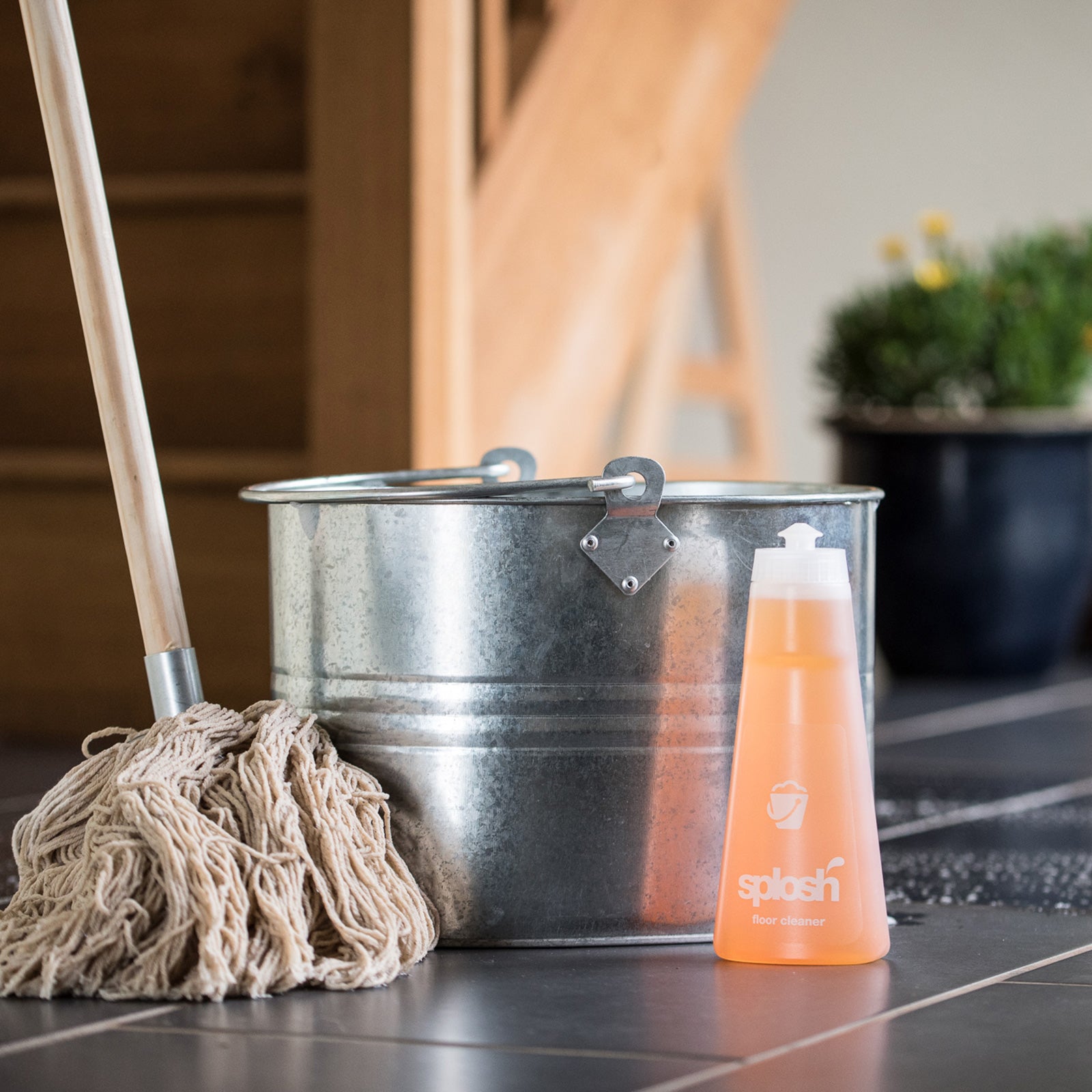 Our products really work
We've spent years in the lab testing and perfecting our formulations. 
The result? A brilliant range of products that are kind to your skin and gentle on the planet but tough on stains, grime and germs. By the way, Splosh products are cruelty free, vegan friendly and septic tank safe.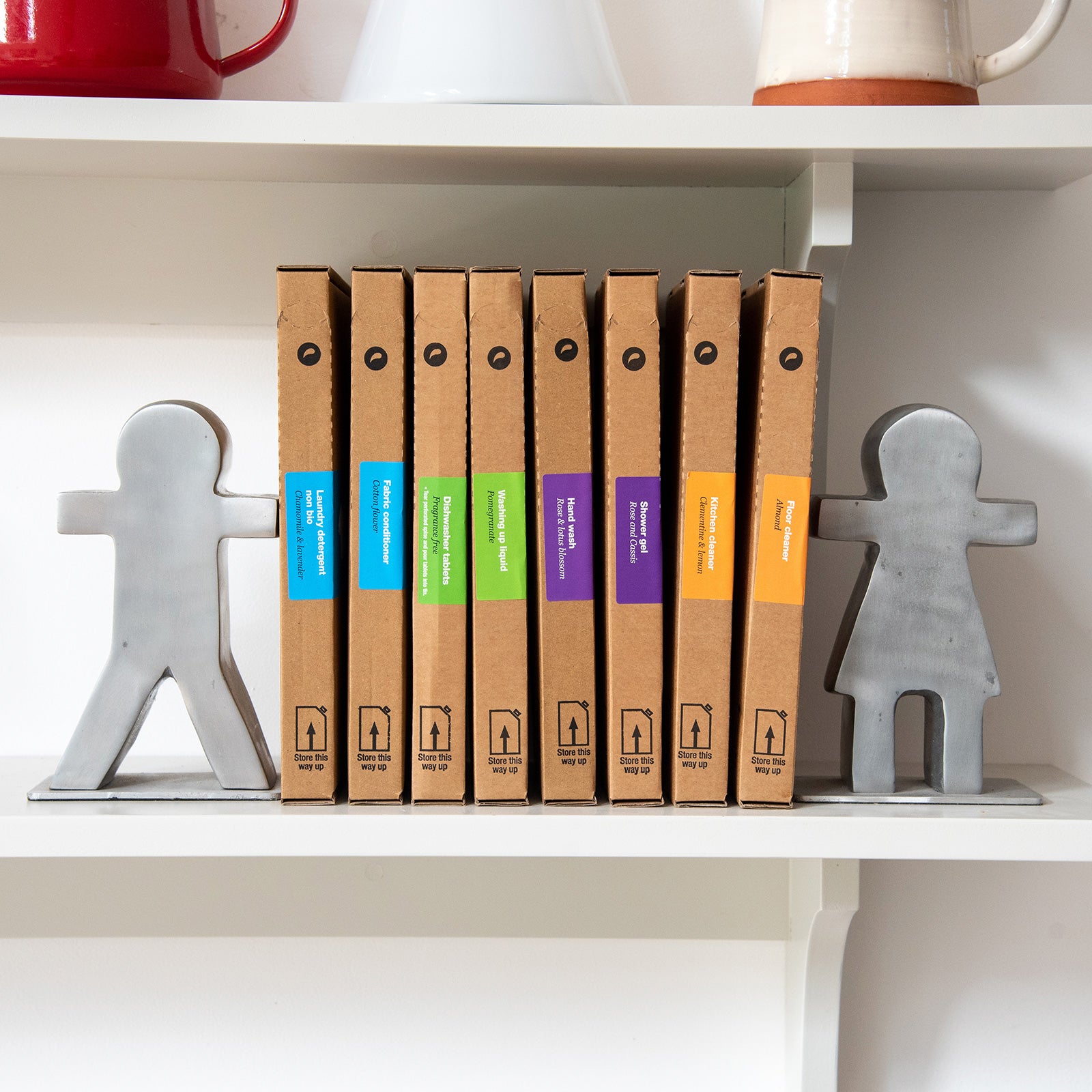 We make your life easier
You know the feeling. It's Sunday night, your child has PE tomorrow, you've just found last week's kit festering in the washing basket…and you've run out of laundry powder.
Banish such stress from your life forever by subscribing to Splosh! Subscriptions are easy to manage on our app or website. You don't need to be at home to receive your refills - they come in smart little boxes designed to fit through your letter box. Plus, they take up hardly any space at all in your cupboards. And…relax!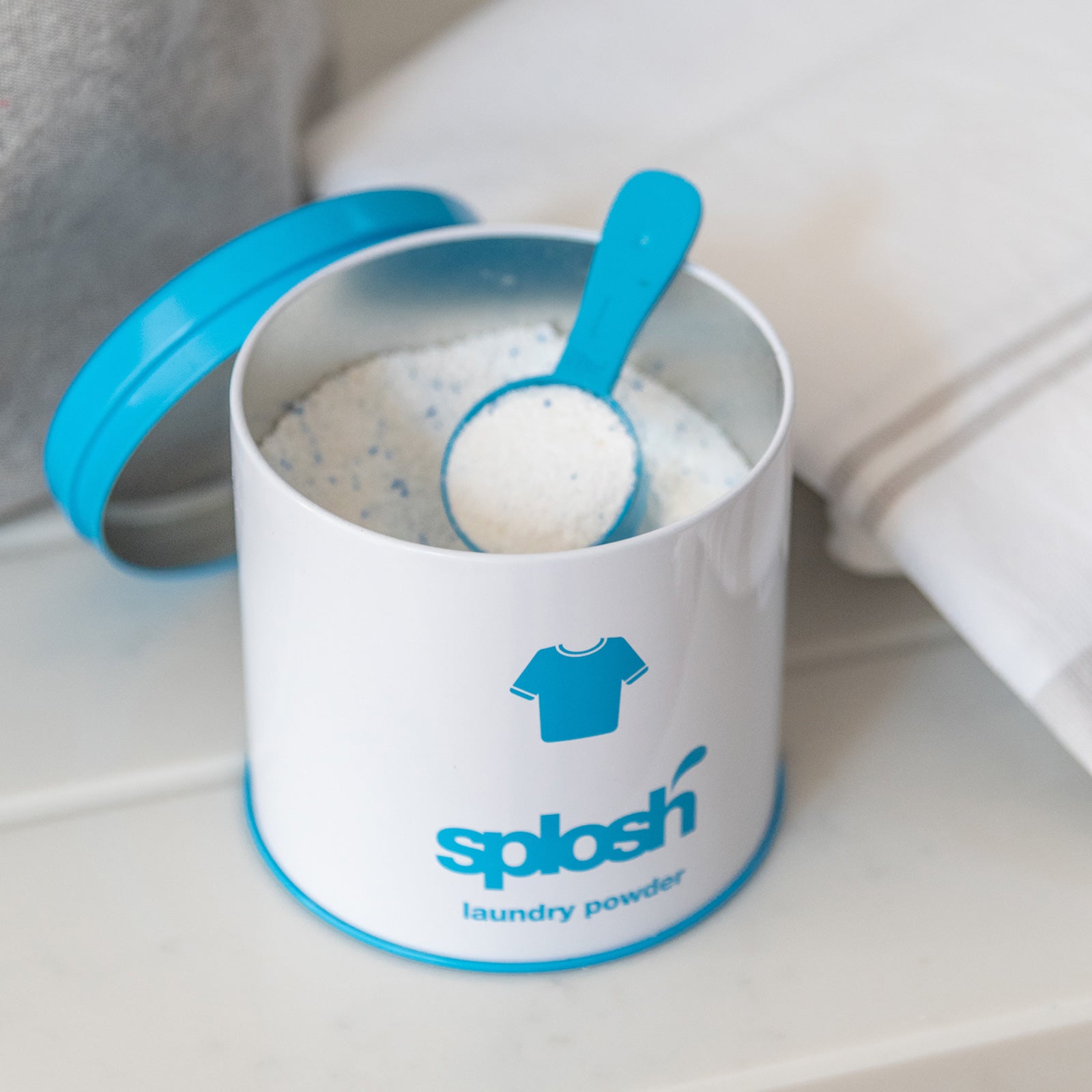 We save you money
You might be concerned that planet-friendly products like ours will be pricey.
But they're not. We cut out the middleman and deliver direct to you, which makes Splosh great value. SuperSize refills give incredible savings - they can bring the cost of laundry liquid down to just 10p a wash.
Plus - a little goes a long way. We've perfected our formulations to work just as well as leading brands, but using far less.
Splosh has got your whole home covered
Wherever you're cleaning in your house, or even using our amazing personal care range, we've got a product for the job, so you can cut plastic waste at every turn.
Get started today
...and if you need more reasons

vegan friendly
Splosh is vegan-friendly, septic tank safe and we NEVER test our products or ingredients on animals.

all natural
Our products are as natural as we can make them, so they're kind to the environment and gentle on your skin.

great value
Splosh is great value because we cut out the middleman and deliver direct to you from our base in Wales.

our guarantee
If you don't love Splosh, tell us within 14 days of your purchase and we'll give you your money back.

strong design
Splosh bottles have printed designs and are very strong - so they should last for many years.

spread the love
Do tell your friends about Splosh - they'll love our great performing, zero plastic waste products.